Welcome to Yoshi's Home Page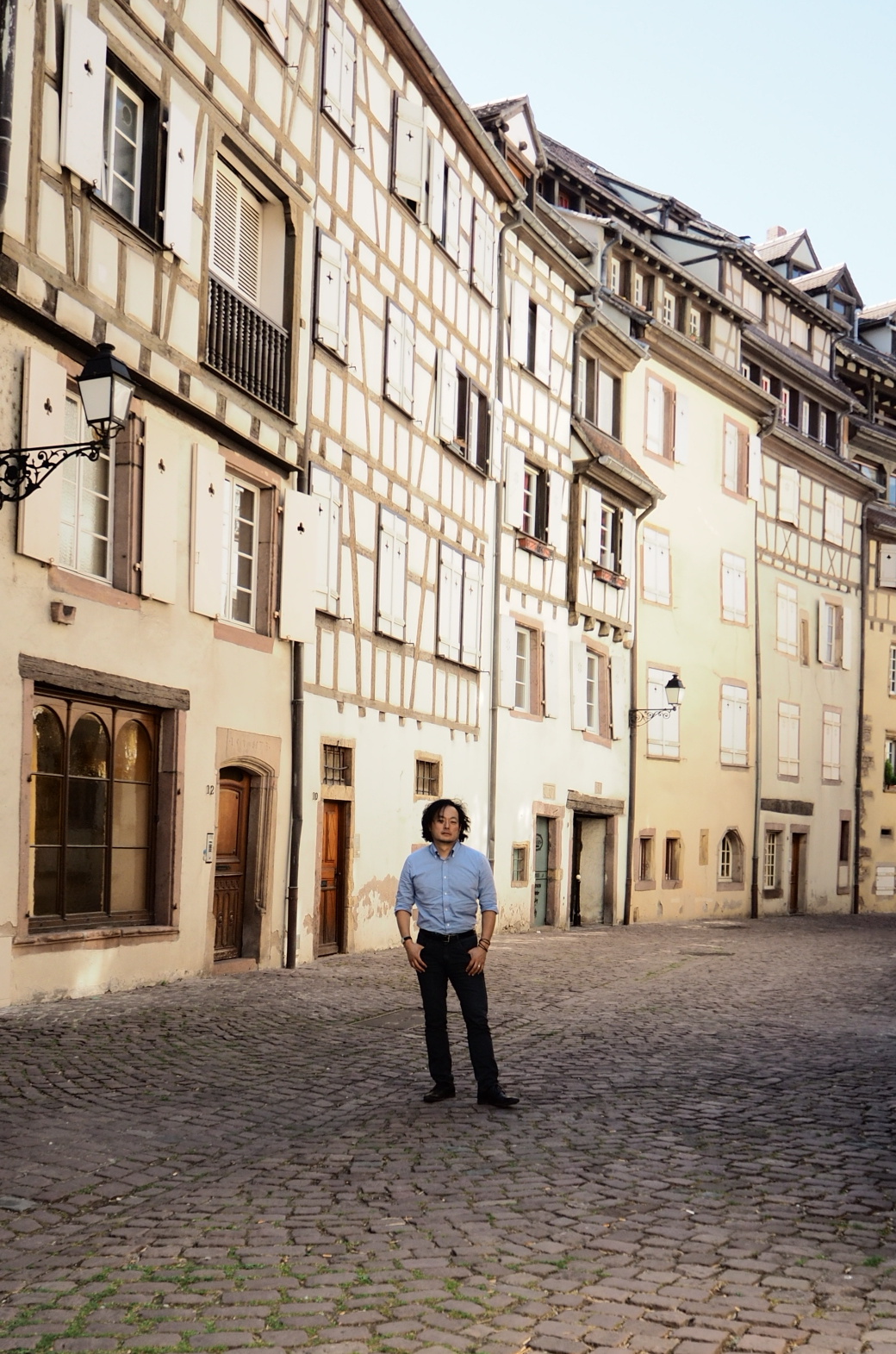 ---
I now say a bit more about myself on my official Imperial page.
Yoshi Uchida
Professor of Physics, Imperial College London
Guest Professor, Osaka University
T2K Neutrino Oscillation Experiment
Muon-to-Electron Conversion (COMET/PRISM)
Imperial College London,
High Energy Physics Group,
The Blackett Laboratory,
Prince Consort Road,
London SW7 2BW
Phone (direct): +44 (0)20 7594 7821
Email: Yoshi.Uchida@imperial.ac.uk
Stanford University, Department of Physics (2001–2004)
KamLAND and EXO Experiments
PhD, Physics, Massachusetts Institute of Technology, Department of Physics (2000)
L3 Experiment, CERN, Geneva
Detector Gas R&D, MIT
BA, Science, Kyoto University, Faculty of Science (1994)
International Christian University High School, Tokyo
Downside School, Purley, Surrey
Wattenden School, Kenley, Surrey
---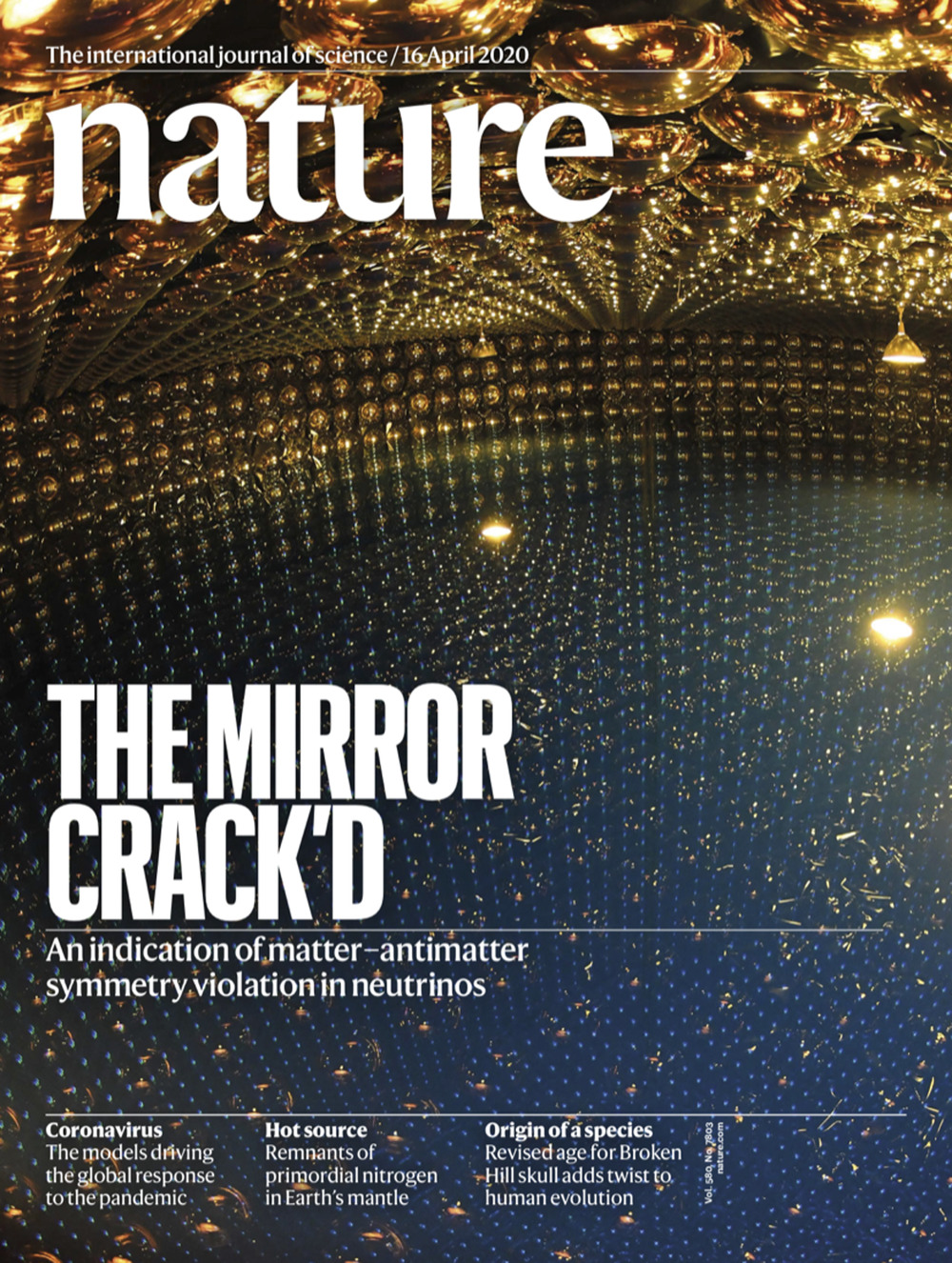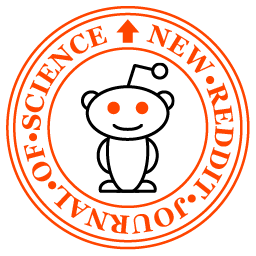 In June 2020, four of us from Imperial (well, one is now at Michigan State University and is a visitor here) did a "Discussion" on Reddit (actually more like an Ask-Me-Anything), based on the T2K result that graced the cover of Nature in April. Please go and have a look; we got "upvoted" by over 5,000 people!
Please see my official publications page for a full list of publications.
---

The Vietnam Flavour Physics Conference, which is normally run every three years, was held between 14 and 20 August 2022. This was the first time I chaired the conference, together with co-chair Nazila Mahmoud (Lyon, CERN), and I'm happy to say that it was a success — or at least no one has said to my face that it wasn't! We hope to be able to bring to you soon something interesting that has come out of the conference....

---
My Inaugural Lecture
I am delighted to have been asked by Imperial to present an Inaugural Lecture, where I will talk about my research for the general public as well as any other topics of my choosing, and, ideally, be reasonably entertaining at the same time. The original date for the lecture was in late May 2020, but with College entirely closed for the academic year from March onwards, it has been postponed.

We did have a date pencilled in for January 2021, but because our campus is only partially open for the foreseeable future, it has been postponed yet again, indefinitely, this time....
---
Selected Recent Activities
Nikhef Colloquium on neutrinos at the Nationaal Instituut voor Kernfysica en Hoge-Energiefysica, Amsterdam, Netherlands, February 2021. Sadly not given in person, but remotely from home.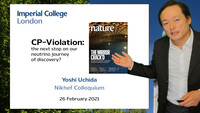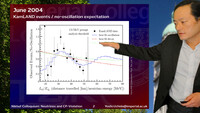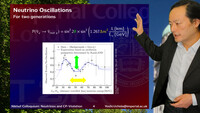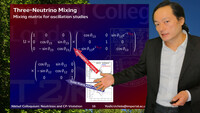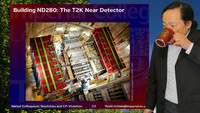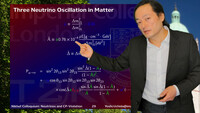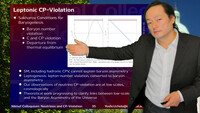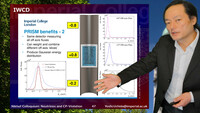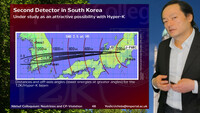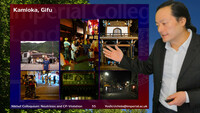 COMET Experiment Status, at the Programme Advisory Committee for J-PARC, the host laboratory, 21 January 2021. A slightly different talk from the norm, since the audience was the panel that reviews and recommends projects for the laboratory, which is to say, a wide range of expert committee members from across the field.
COMET Experiment Status, at the Flavour Changing and Conserving Processes in Capri, 29 to 31 August 2019.
Overview of Statistics in Neutrino Physics, as an introductory talk for the PhyStat-ν Workshop at CERN, 22 to 25 January 2019.
Charged Lepton Flavour Talk at the UK HEP Forum "The Spice of Flavour" at Cosener's House, Abingdon, 28 November 2018.
Conference Opening Talk at the 13th Rencontres du Vietnam Flavour Physics Conference in Quy Nhon, Vietnam, August 2017.
The Physics Colloquium on neutrinos and charged lepton physics at the Van Swinderen Institute, University of Groningen, Netherlands, also given at the Georgian Technical University, Tbilisi, Georgia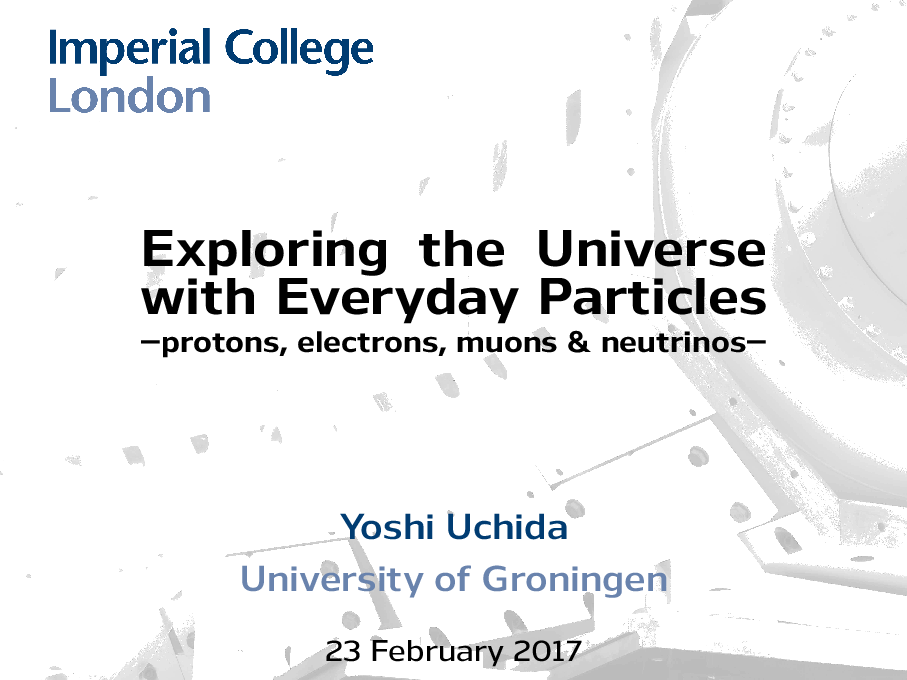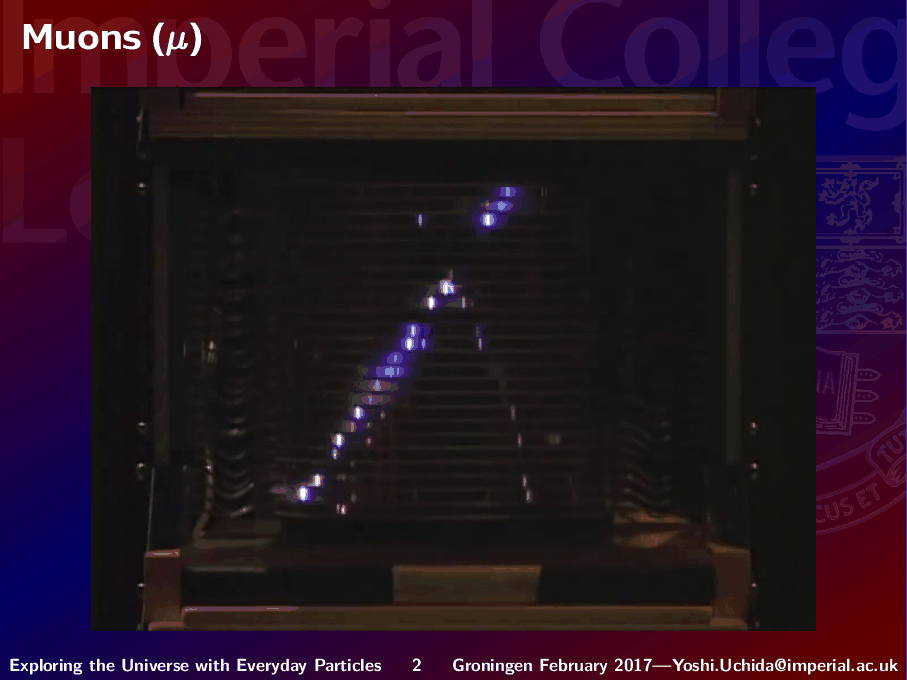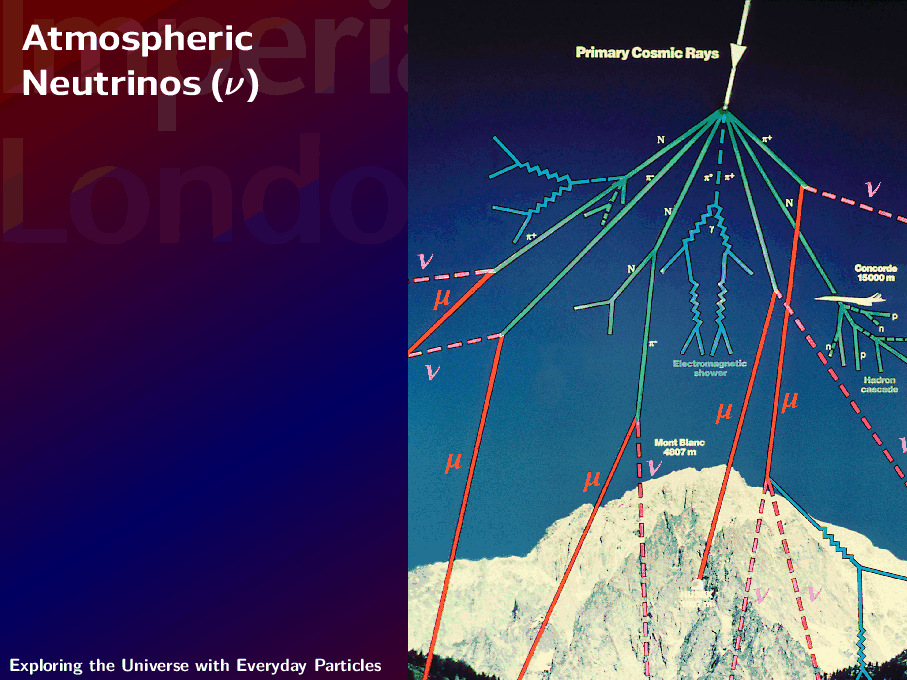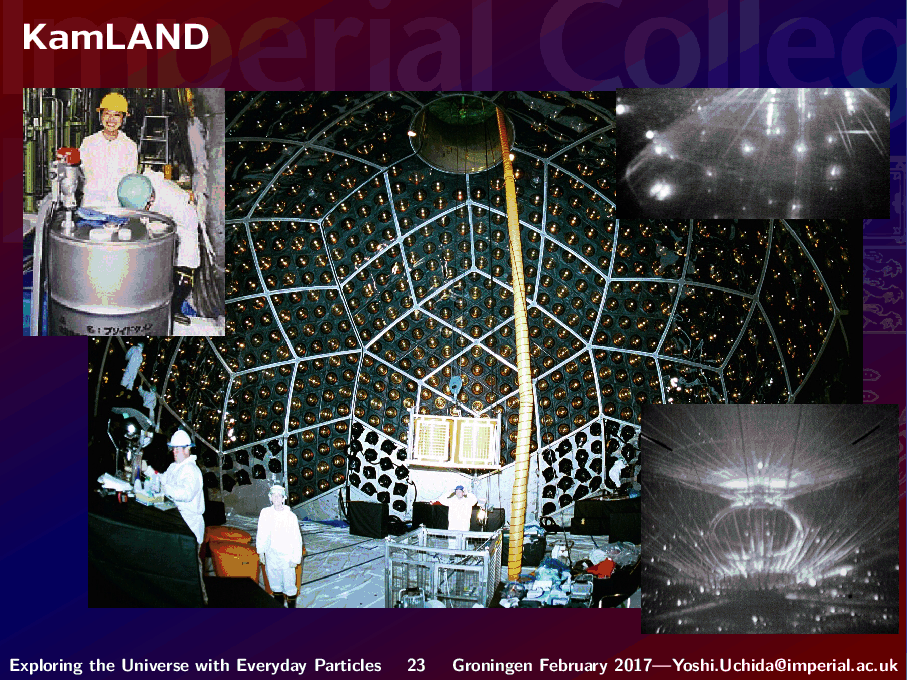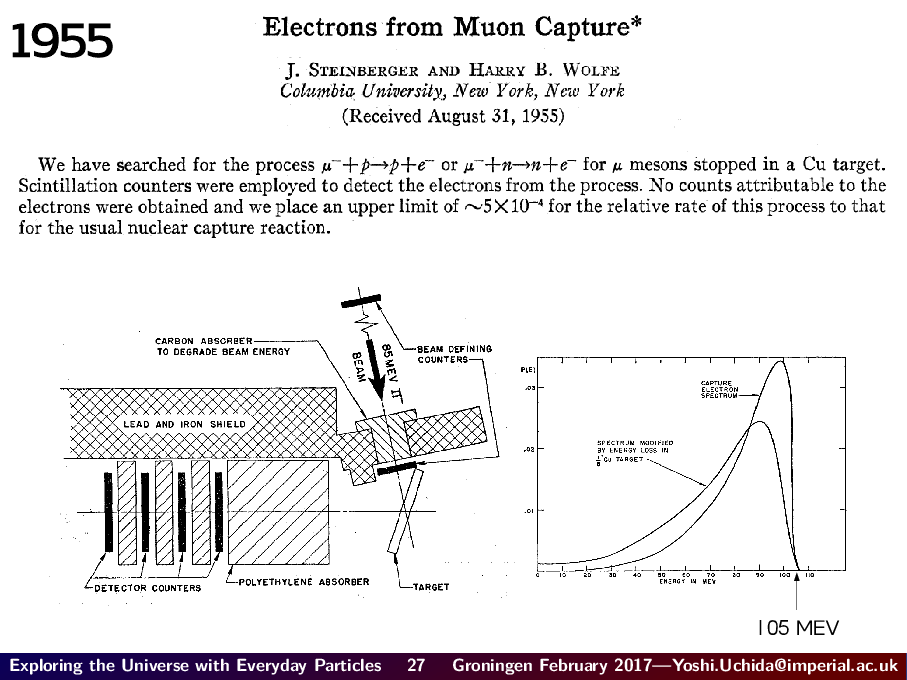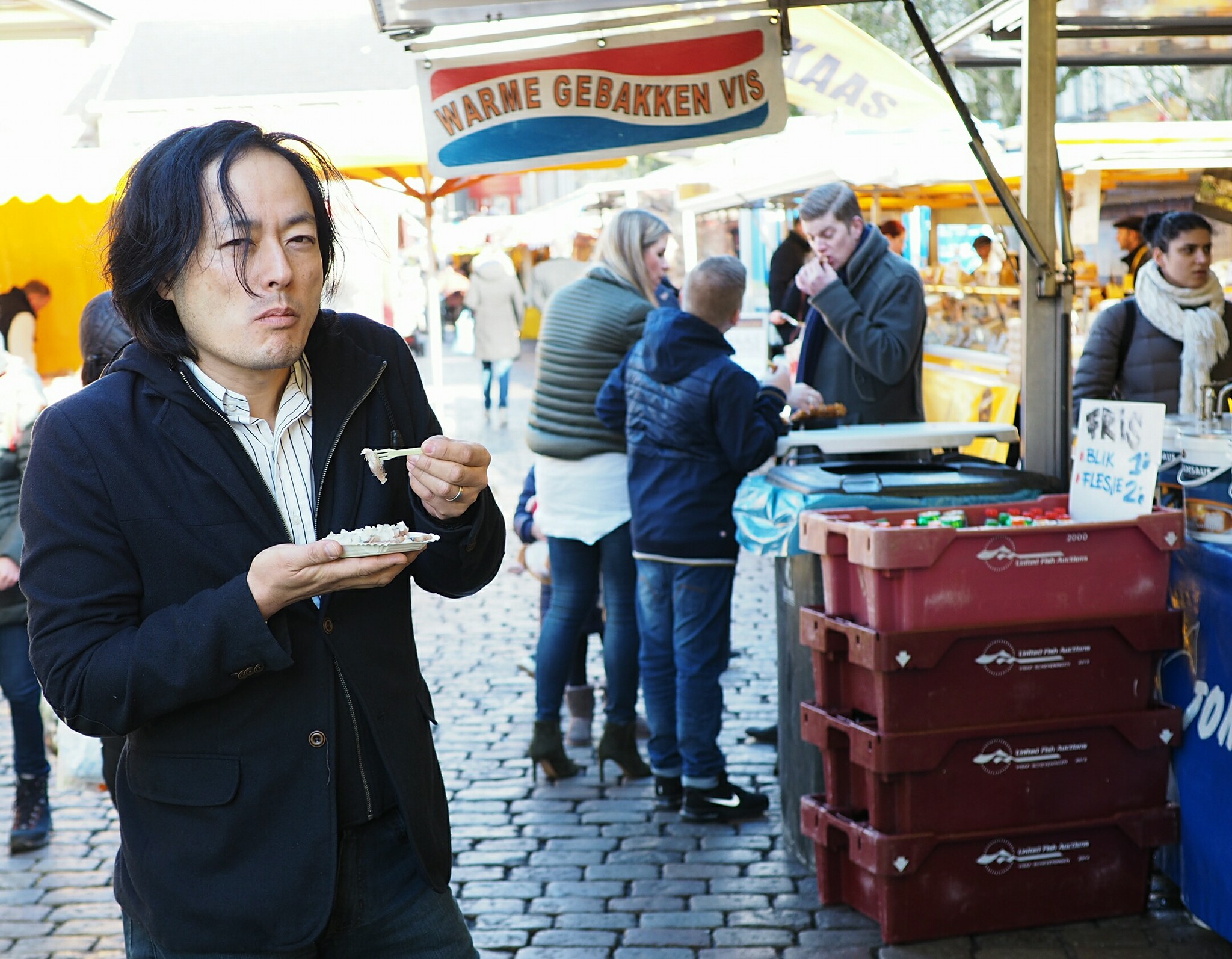 Conference Summary Talk at Charged Lepton Flavour Violation 2016 in Charlottesville, Virginia, June 2016.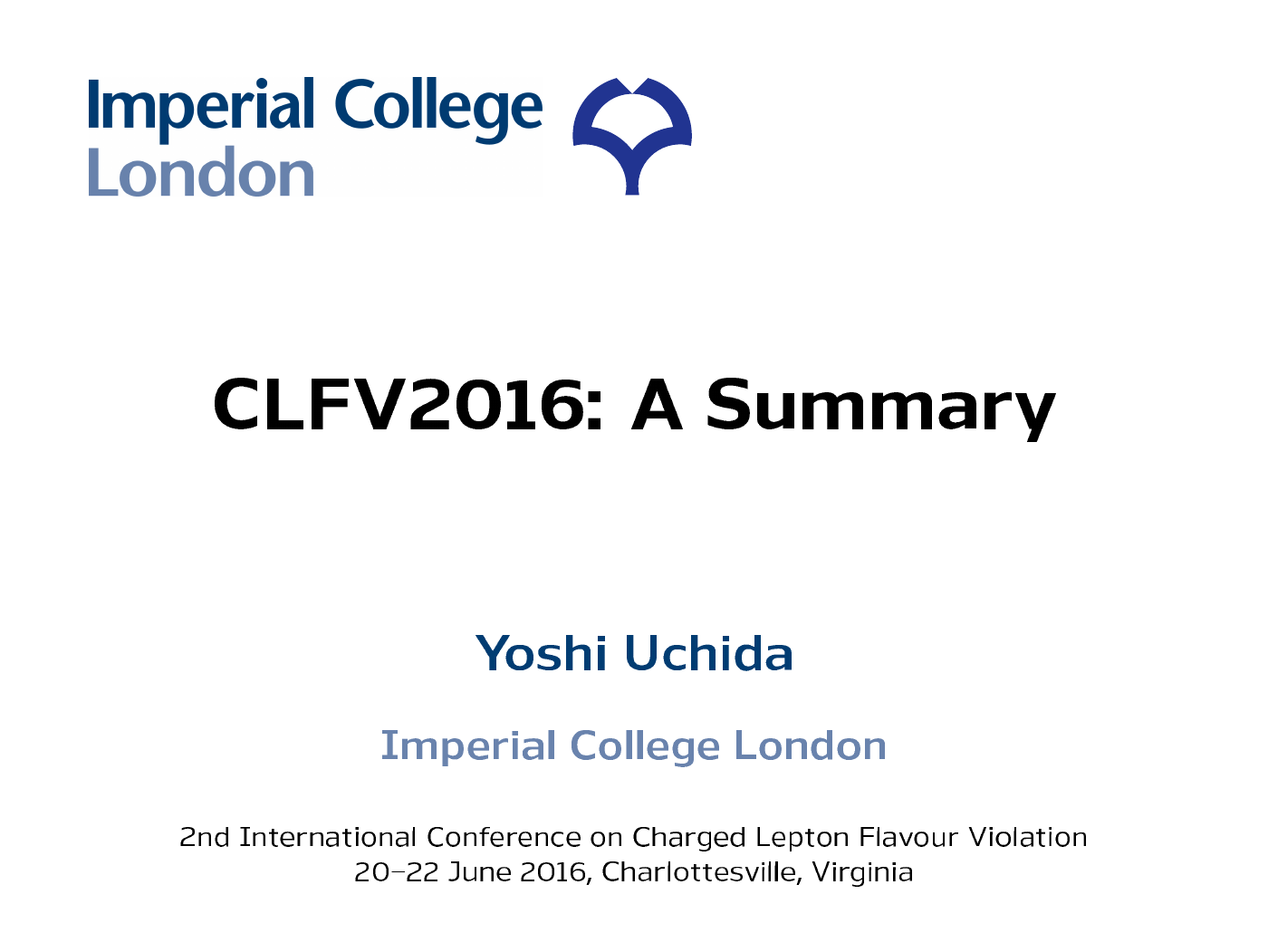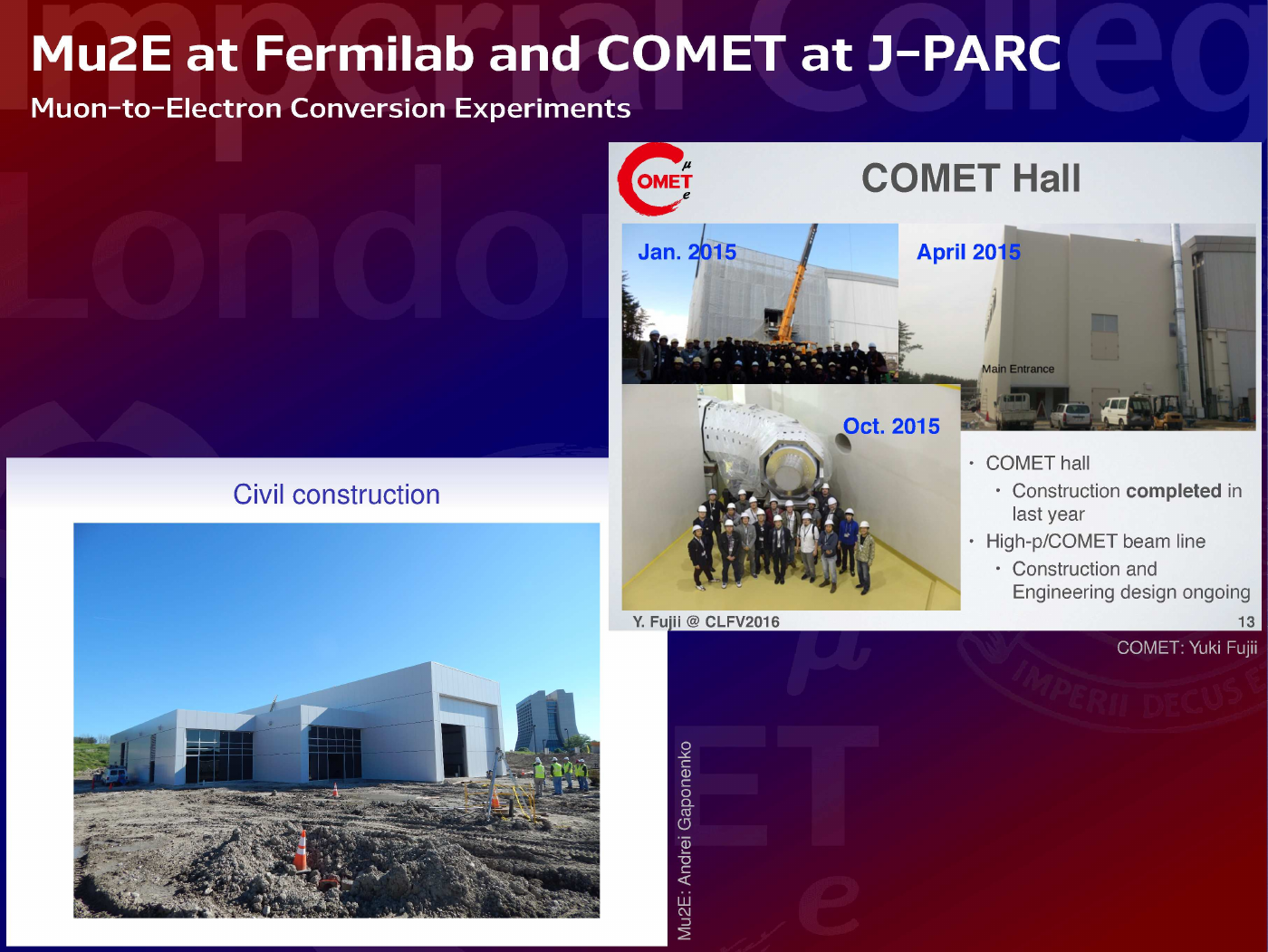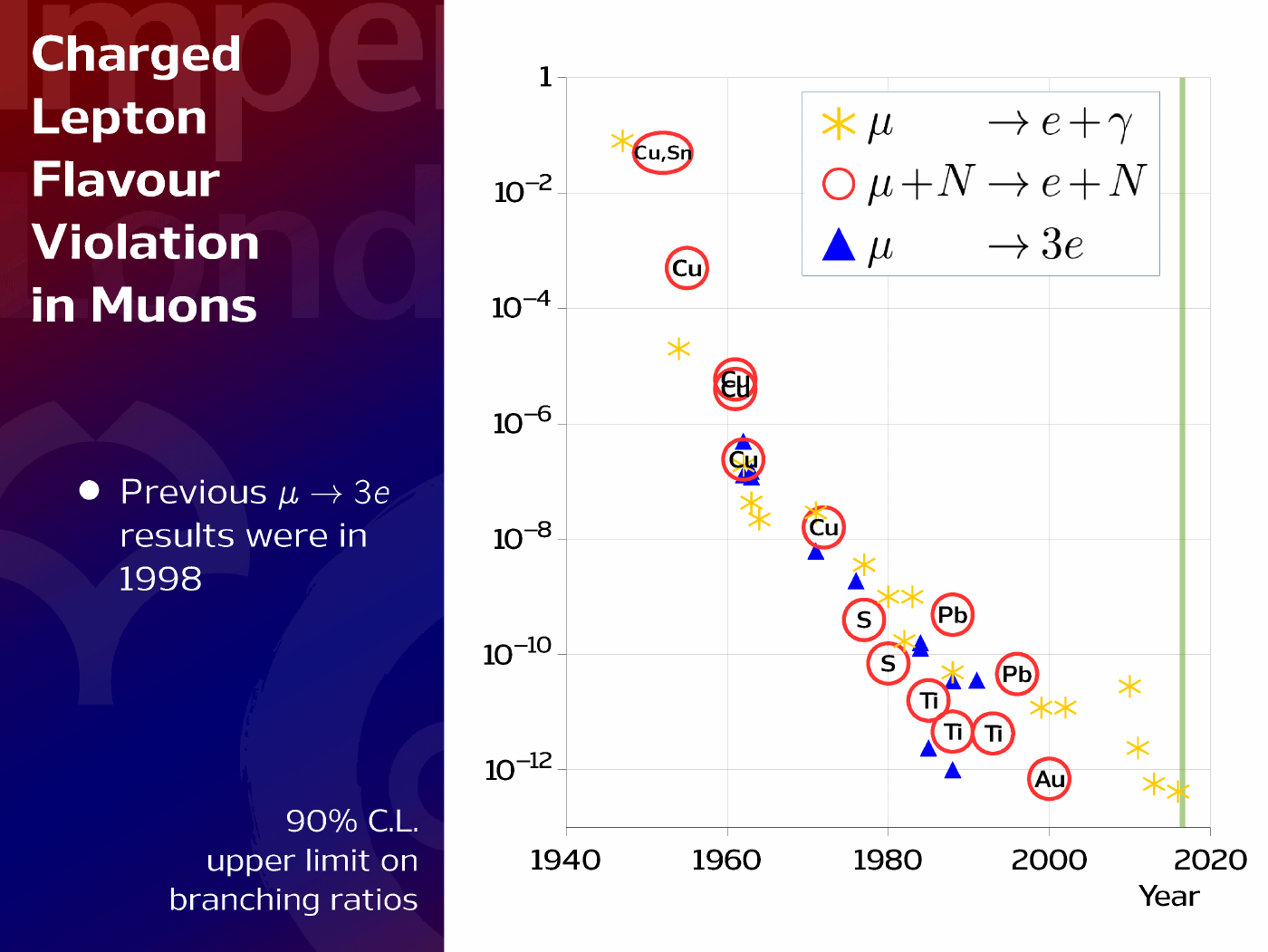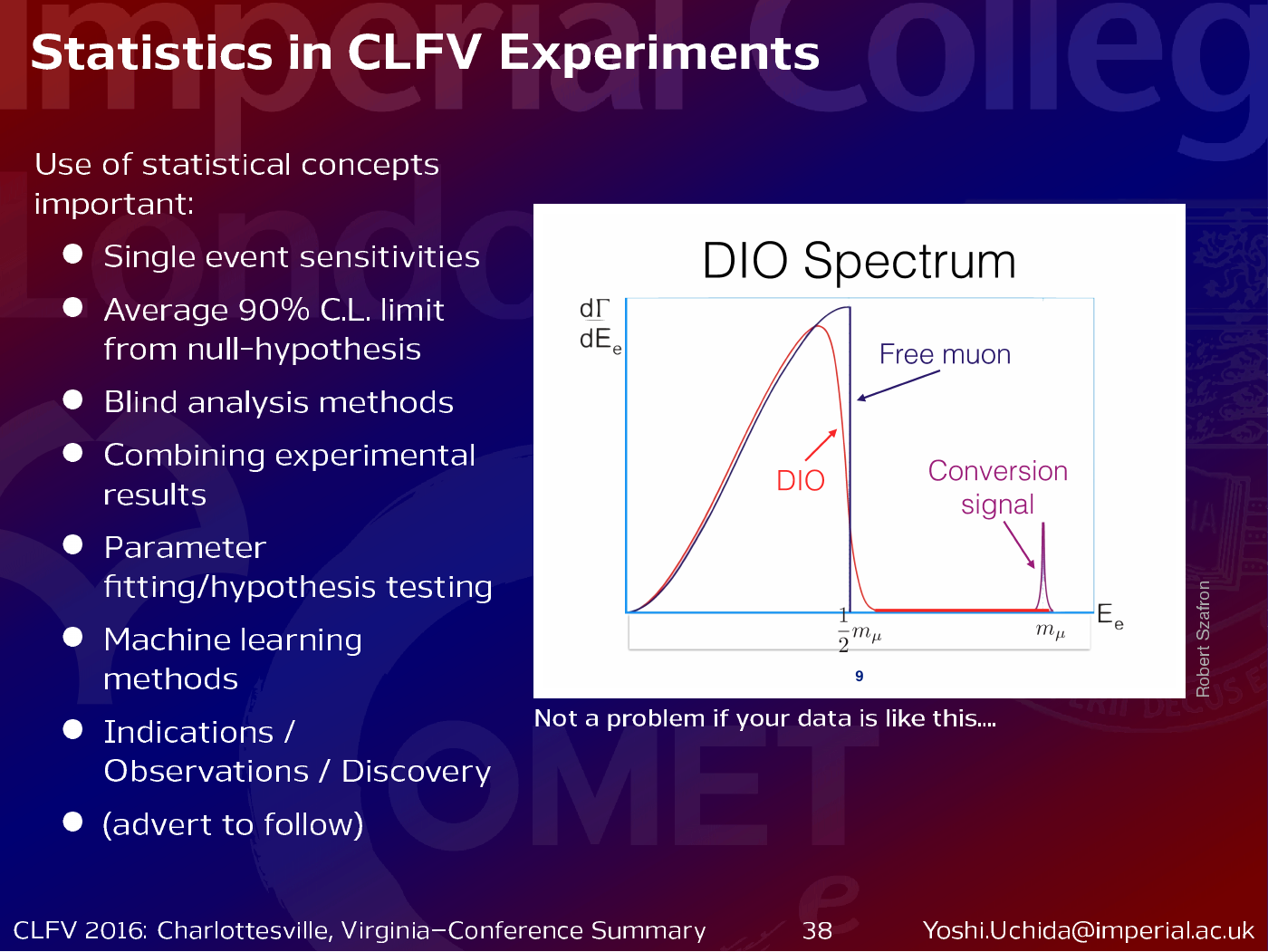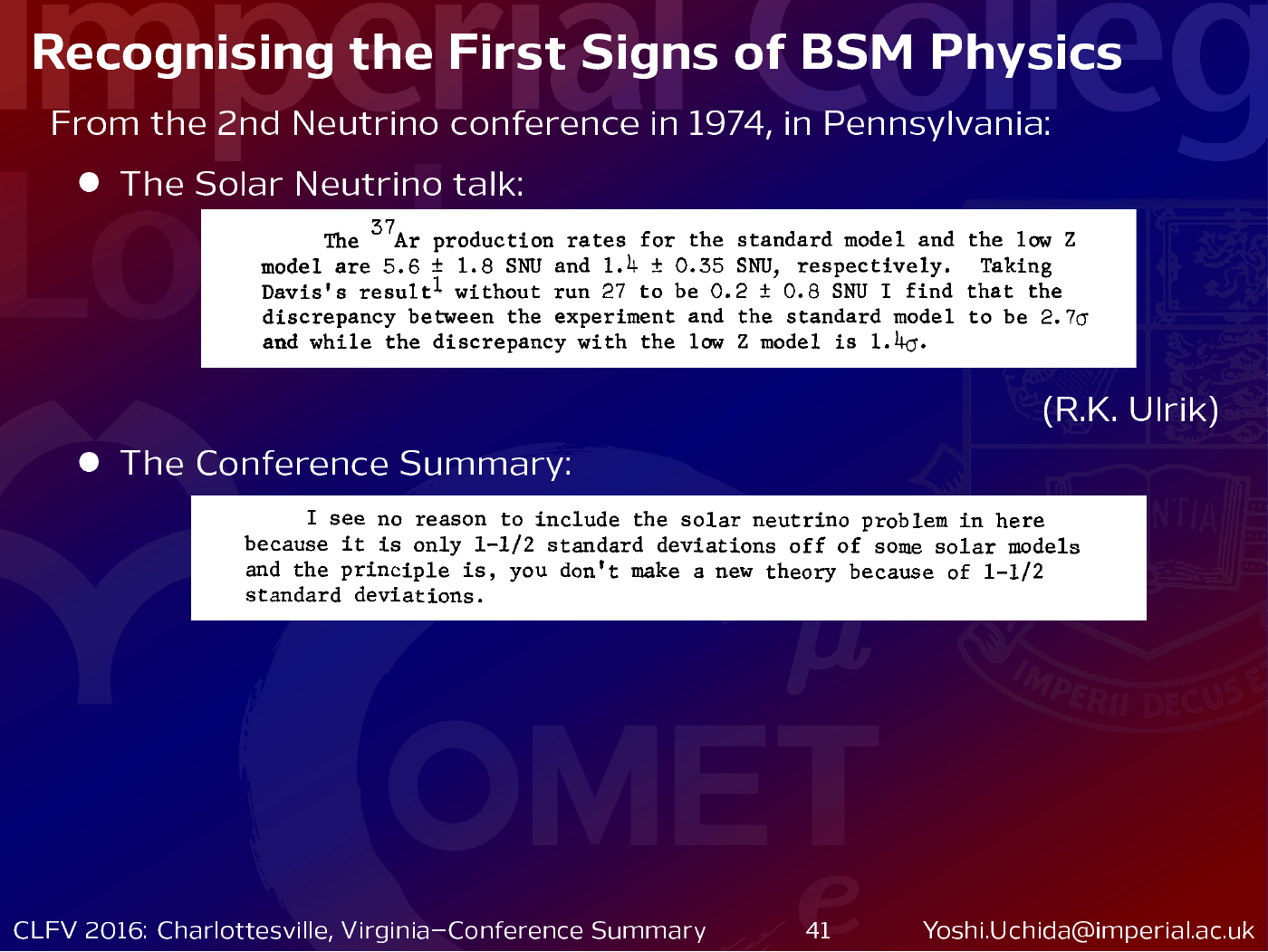 (
this is a very large file
[
local copy
])
Organisation of the inaugural PhyStat-ν workshop at the Institute of the Physics and Mathematics of the Universe, held at the end of May 2016 to discuss issues related to the use of Statistics in neutrino physics.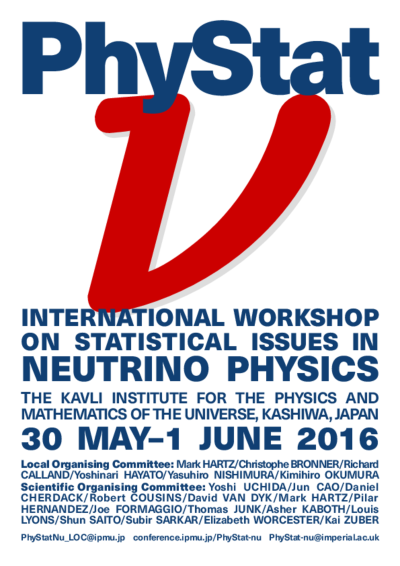 The second edition of PhyStat-ν was held at at Fermilab 19–21 September, 2016.
---
Former PhD Students